Asbestos and Mesothelioma: Who's Affected?
Mesothelioma is a cancerous disease. Its only known cause is from asbestos exposure. Those diagnosed with mesothelioma may be entitled to compensation.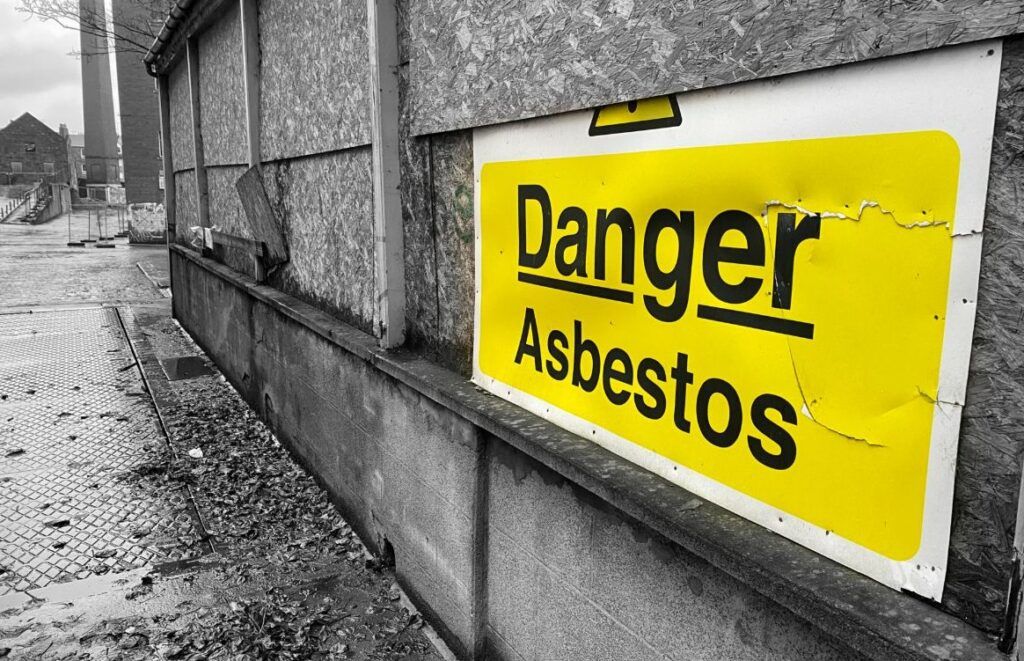 Mesothelioma is not the only health complication that can be caused by asbestos. If you or a loved one was exposed to asbestos and was diagnosed with any type of cancer or asbestosis, an experienced attorney can help you determine whether you have standing for legal action.
The Environmental Protection Agency banned asbestos for many purposes in 1989. That action banned the manufacture, import, processing and distribution of some products containing asbestos. It also banned new uses of asbestos from that point forward. The EPA established more restrictions in 2019 and 2022.
However, the effects of asbestos are still being felt today. Asbestos-related diseases often take years to develop. In addition to mesothelioma, asbestos is known to cause lung cancer, larynx cancer, esophageal cancer, colorectal cancer, as well as the non-malignant disease of asbestosis.
More than 25 million people have been exposed to asbestos in workplaces and from some 3,000 products containing the substance.
Do You Qualify?
If you or a loved one was exposed to asbestos and diagnosed with any of the following diseases, you may be able to obtain financial compensation by taking legal action.
Larynx cancer
Esophageal cancer
Asbestosis
Other cancers
Fill out the form on this page for more information.
Mesothelioma is described by a study published by the National Institutes of Health as "an insidious disease with long latency after asbestos exposure." The disease can present itself up to 40 years after exposure. Some 3,000 new cases are reported annually. Researchers determined that 8% of asbestos workers died of respiratory failure associated with asbestos exposure. Fibers from asbestos get trapped in the lungs, which triggers inflammation. This causes a cascade of events that lead to cancer and other diseases. According to the Occupational Safety and Health Administration (OSHA), "Asbestos exposures as short in duration as a few days have caused mesothelioma in humans."
Mesothelioma symptoms
The Mayo Clinic shows that mesothelioma can present in different organs. Plural mesothelioma affects the lungs; peritoneal mesothelioma occurs in the abdomen. Other forms can occur, but those types are extremely rare. Here are the symptoms listed by the Mayo Clinic:
Chest pain
Painful coughing
Shortness of breath
Unusual lumps of tissue under the skin on your chest
Unexplained weight loss
Abdominal pain
Abdominal swelling
Nausea
Asbestosis diagnosis
In addition to the cancers that can be caused by asbestos exposure, a condition called asbestosis can present similar symptoms to mesothelioma but have different pathologies. Asbestosis is the non-malignant scarring of inner surfaces of the lung. This causes the lungs to become stiff, leading to respiratory distress, chest pain, persistent dry cough, loss of appetite and "clubbing" of the fingers and toes.
Join a free asbestos mesothelioma lawsuit investigation
Have you received a cancer or asbestosis diagnosis, including mesothelioma, after being exposed to asbestos? You may qualify to participate in a free and confidential case evaluation.
If you qualify, an attorney will contact you to discuss the details of your potential case at no charge to you.