Workplace and Consumer Defects Burn Injuries: Who's Affected?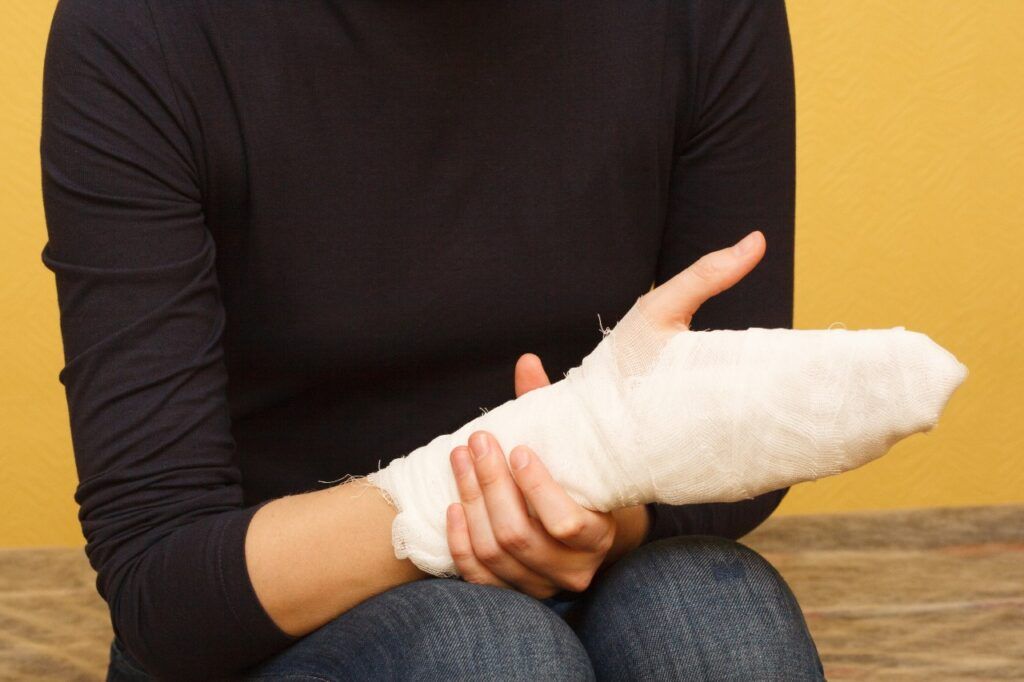 Have you or a loved one ever been injured in a fire or explosion at work, or by a defective consumer product? When considering legal action, it's important to think beyond the short-term medical expenses.
Fire safety and prevention is crucial in the workplace. A study conducted in 2005 and 2006 noted that work-related fires and explosions accounted for more than 5,000 injuries each year.
Unfortunately, there are also many examples of burns caused by defective consumer products, especially those such as cell phones or e-cigarettes with powerful batteries that can explode, causing injuries.
Burns are, of course, extremely painful, but unfortunately the consequences far exceed the pain and suffering associated directly with the burn itself. Severe burns often are accompanied by many other long-range health problems.
So whether you were involved in a workplace burn incident or suffered burns due to a defective commercial product, burns can have lifelong consequences and should be treated that way when seeking legal remedies.
Do You Qualify?
If you or someone you love has suffered a burn injury in the workplace, or as the result of corporate action or consumer product, legal help is available.
Burn patients — whether employees injured on the job or motorists and drivers burned in trucking accidents — cannot be considered recovered when the wounds have healed. Have you experienced any of these health or healthcare problems as the result of a burn experienced in the last three years?
Physical scarring
Hospitalization (a stay of at least two days)
Immune and inflammatory response
Metabolic changes
Organ failure
Mental health diagnosis
To see if you qualify for legal action, please complete the free form on this page.
Many Causes of Burn Injuries
Workplace burn injuries can happen in many sectors. In fact, from 1999 to 2008, a study reported there were 1.1 million occupational burns treated in emergency departments.
Restaurant kitchens are one of the most common places where burns occur, though those types of burns are typically less severe than those experienced burns in manufacturing facilities.
Burns can be caused by flames, of course, but patients can also be scalded, suffer contact burns, electrical burns, and chemical burns. Chemical and manufacturing plants are places where serious burns are more likely to occur.
Burn Injuries Beyond the workplace
Burns linked to corporate responsibility extend beyond employees. Sometimes tragedy finds innocent people on the highways, in crashes involving commercial trucks.
Products cause burns as well. For example, Fitbit recalled 1.7 million smartwatches after 78 reports of burns, two of which were severe. In another case, an Arizona mother said she and her son were seriously burned when the battery of her Samsung phone caught fire. Another woman claimed a pressure cooker exploded without warning, causing extensive and severe burns to her body, and continues to "endure severe pain and permanent scarring."

In another pressure cooker incident, a corporation was accused of conspiring to hide the existence of a faulty lock system, which plaintiffs alleged resulted in severe burns to a young girl, who eventually had to undergo multiple amputations. The company paid $26 million in a settlement.
Getting Help from a Burn Injury Lawyer
You may be eligible to join a lawsuit investigation if you meet the following criteria
You sustained a burn while at work or from a defective consumer product;
Your burn occurred within the last three years;
You had to stay overnight at the hospital for your burn (a stay of at least two days);
You suffer from permanent injuries (scarring, nerve damage, muscle damage, etc.) as a result of the burn.
If you have suffered a severe burn injury, you may qualify for a lawsuit investigation.
Fill out the form on this page for a FREE case evaluation.