Injured in an Industrial Plant or Oil Refinery Explosion: Who's Affected?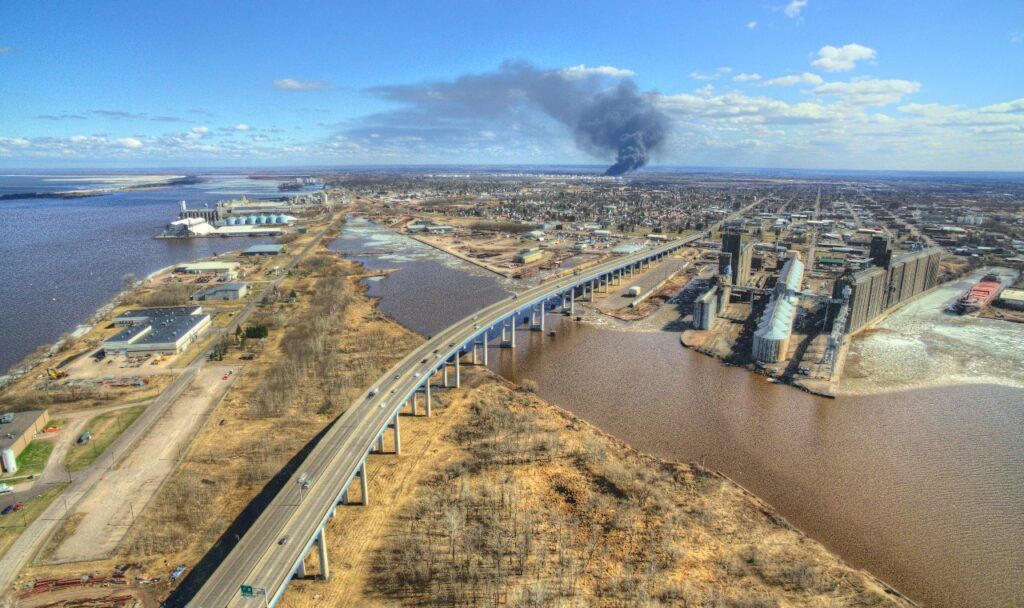 Get legal help if you or a loved one were injured in an oil refinery or industrial plant explosion.
Oil refinery and industrial plant workers do dangerous and meaningful work day in and day out. Employers have a responsibility to make working conditions as safe as possible. Workers injured in fires and explosions at oil refineries should seek legal representation with experience in oilfield injury cases to ensure fair compensation for injuries sustained on the job.
Fires and explosions at oil facilities are more common than you might think. Statistics show over the last 15 years, as many as 149 fires were reported in offshore facilities in a given year. Eighty-seven were reported in 2020.
Hundreds of workers are injured nearly every year from these incidents. One example is an explosion at a Louisiana chemical plant that injured six workers last year; the plant was fined $139,000 for serious violations. Five were injured in an explosion on the East Coast near Philadelphia. On the opposite coast, an explosion occurred in an area that had been previously flagged and fined for violating safety regulations.
Explosions and fires cause injuries and damages beyond the immediate pain from burns.
Do You Qualify?
If you were hospitalized due to injuries from an oil plant or refinery explosion in the last three years, you may be able to join a plant explosion lawsuit investigation and pursue compensation.
Fill out the form on this page for more information.
Oil Fires Are Often Preventable
Oil companies often claim that fires and explosions are unavoidable — the nature of the dangerous work. But these incidents may also be caused by neglect.
Machinery malfunction, inadequate training, lack of safety equipment, overworked employees, OSHA violations, poor wiring, and poor maintenance are all reasons explosions and fires happen, causing injuries or even death to workers.
Example of Oil Rig Neglect in Wisconsin
One such example was a 2018 explosion at the Superior oil refinery owned by Husky Energy Inc. The explosion was caused by a valve that was known to leak, according to a report by Wisconsin Public Radio. That explosion injured 36 refinery workers and contractors. Injuries included a punctured lung and spinal fractures. OSHA had previously fined the refinery $83,000 for failure to prevent the incident. The WPR report examined 1,300 pages of OSHA documents. The investigation showed "the company was aware years earlier of issues with the very equipment investigators believe caused the explosion." That included problems with a valve dating back to 10 years earlier.
Other Types of Harm
In addition to burns, those nearby an explosion can also suffer brain injuries, hearing loss, lung injuries, and back and spinal cord injuries. Long-term care should be considered when seeking compensation for damages. Such preventable fires and explosions not only injure and sometimes kill workers, they also displace residents in nearby towns, forcing temporary evacuations. They also damage the environment.
Join an Oil Refinery and Industrial Plant Injury Lawsuit Investigation
If you were injured in an inshore or offshore rig explosion within the last three years and went to the hospital because of those injuries (not limited to overnight hospitalization), you may be able to join this oil rig and oil field injury and explosion lawsuit investigation and pursue compensation.
Fill out the form on this page for a FREE case evaluation.