Injuries in an Oil Rig or Oil Plant Explosion: Who's Affected?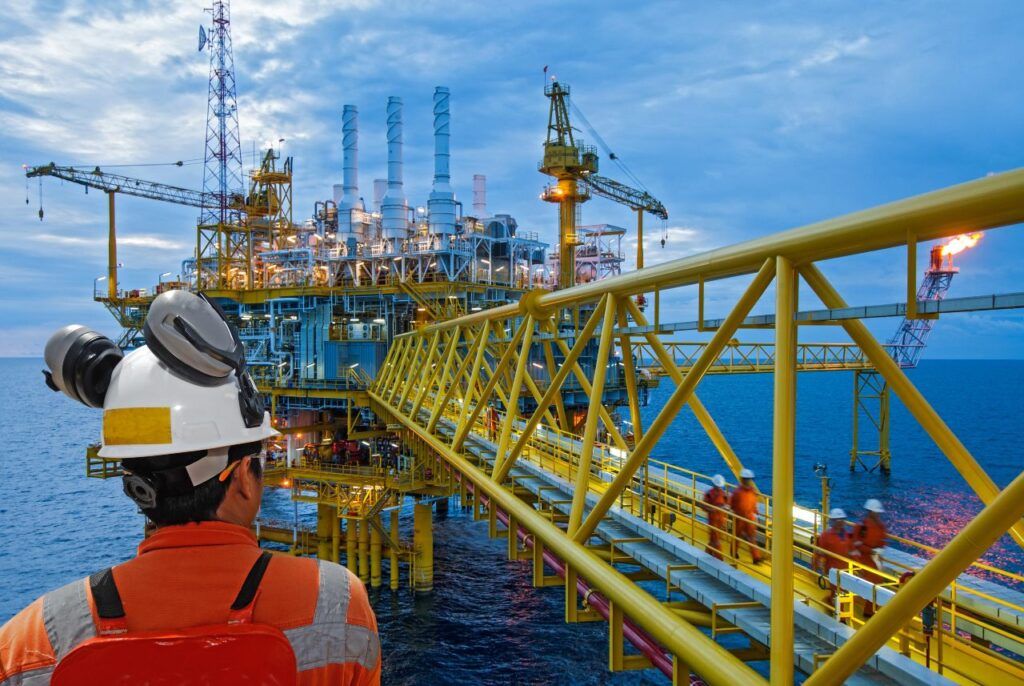 Have you or a loved one been injured during an oil plant or oil rig explosion?
When oil companies place profits over safety, people get hurt.
Fires and explosions at rigs and refineries are too common. Oil rig and refinery fires keep occurring, and while circumstances are unique to each case, fires are commonly caused by faulty equipment or machinery, or lack of inspections or maintenance. These fires and explosions are preventable, but unfortunately employees and contractors suffer terrible consequences when these incidents take place.
These fires and explosions demonstrate the imperative nature of workplace safety and fire mitigation.
The Los Angeles Times reported in 2020 that the largest oil refinery on the West Coast— Marathon Petroleum in Carson, California – was cited for workplace safety violations just months before a late-night explosion sparked concerns there.
A growing number of class action lawsuits are helping those injured by oil rig and refinery fires and explosions. Injured workers are eligible for damages for past and current medical care, plus lost income, mental anguish, pain and suffering, and more.
Do You Qualify?
If you or someone you love has suffered an injury from an oil plant or refinery fire or explosion, legal help is available.
Some of the most common types of injuries sustained by personal injury victims in oil rig or oil plant explosions include:
Severe burns
Traumatic brain injury
Concussions
Broken bones
Hearing damage or loss
Tinnitus
Spinal cord injuries
Shattered glass injuries
Amputation
Vision loss or eye injury
To see if you qualify, please complete the free form on this page.
Industry track record
The oil industry has a track record of major mishaps that have injured hundreds of workers over the decades. According to Offshore Incident Statistics compiled by The Bureau of Safety and Environmental Enforcement, there were between 82 and 149 fires at offshore operations from the years 2007 through 2020.
In July of 2019, 37 workers were treated for injuries after a fire at an Exxon Mobil oil refinery in Baytown, Texas that triggered a shelter-in-place order for coastal neighborhoods. NPR reported that three fires at chemical facilities near Houston happened in just a one-month span that year.
"Within the last year, I have witnessed an unacceptable trend of significant incidents impacting the Gulf Coast region," Texas Commission on Environmental Quality Executive Director Toby Baker said at the time. "While not all emergency events may be prevented, it is imperative that industry be accountable and held to the highest standard of compliance to ensure the safety of the state's citizens and the protection of the environment."
Join a Class Action Lawsuit Investigation
In most cases, workers injured in oil rig or refinery fires and explosions had little or no responsibility in the explosion itself. Typically, management is at fault. Legal damages can be categorized as:
Medical expenses
Lost wages
Loss of earning capacity
Out-of-pocket expenses for replacement services
Physical pain
Emotional anguish
Loss of consortium
Punitive damages
If you were injured in an oil plant fire or explosion, you may qualify to participate in a lawsuit investigation.
Fill out the form on this page for a FREE case evaluation.