EDITOR'S NOTE: This content has been edited for clarity.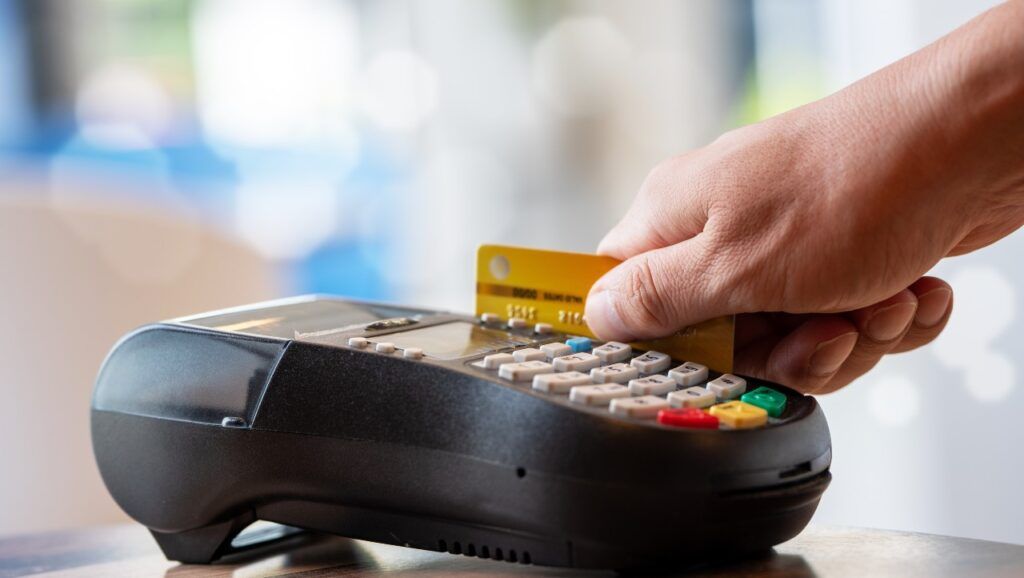 Certain individuals or their companies may be entitled to receive money from a $5 billion class action lawsuit settlement. LegaFi is here to help with that process to determine if a person or company qualifies, submit the necessary paperwork and try to maximize the recovery to which qualifying claimants are entitled.
In 2005, a lawsuit was filed regarding the interchange fees charged to merchants that accepted Visa or Mastercard credit or debit cards between Jan. 1, 2004, and Jan. 25, 2019. This case was later consolidated into In re: Payment Card Interchange Fee and Merchant Discount Antitrust Litigation, MDL No. 1720 (MKB) (JO), in the U.S. District Court for the Eastern District of New York.
The plaintiffs claimed that Visa and Mastercard violated the law because they set interchange fees, imposed and enforced rules that limited merchants from steering their customers to other payment methods, conspired about some of the business practices challenged and that the defendants' conduct caused merchants to pay excessive fees for accepting Visa and Mastercard. Following litigation, the parties reached a settlement of approximately $5.6 billion. The parties are preparing for administration of the claims process and distribution of the settlement fund.
Who is included in this?
Any person, business or other entity that accepted any Visa- and/or Mastercard-branded cards in the United States at any time from Jan. 1, 2004, to Jan. 25, 2019, is qualified to receive a portion of this settlement.
Excluded from the settlement are:
Dismissed plaintiffs, as outlined in Appendix B to the Superseding and Amended Definitive Class Settlement Agreement of the Rule 23(b)(3) Class Plaintiffs and the Defendants (full list of court documents found on the settlement administrator's website);
The United States government;
Named defendants in the lawsuit or their directors, officers or their family members; or
Financial institutions that have issued Visa- or Mastercard-branded cards or acquired Visa- or Mastercard-branded card transactions at any time from Jan. 1, 2004, to Jan. 25, 2019.
What do potential claimants need to do?
If a claimant decides to sign up with LegaFi as counsel instead of using the no-cost assistance from the claims administrator and class counsel during the claims-filing period, that claimant will need to sign a retainer agreement and a form giving LegaFi authority to represent them. They will also need to provide some general information, such as the name of the claimant's company and contact information, as well as the company's tax ID number and a point of contact for the company to discuss the case and any additional questions that arise.
What will LegaFi do for claimants?
If a claimant signs up with LegaFi, LegaFi will serve as their counsel during the remainder of the case. As counsel, LegaFi will be in contact with the claims administrator and will submit all necessary information on the claimant's behalf to determine if they qualify and if they do, LegaFi will work to ensure claimants receive the funds that are due to them under this settlement.
As of now, claim forms are not available. However, as soon as they are, LegaFi will confirm that all information is properly provided and can assist in contesting a claimant's proposed recovery, should questions arise about whether it was miscalculated. In addition, LegaFi will stay up to date on deadlines, court filings and general case progress to ensure claimants' rights are protected.
Please note: claimants do not have to sign up for a third-party service to participate in any monetary relief. No-cost assistance will be available from the claims administrator and class counsel during the claims-filing period. However, LegaFi will handle the entire process on behalf of those who do choose to sign up with LegaFi as counsel, and will work to get each claimant the maximum amount to which they are entitled under this settlement.
For more information, you can visit the settlement administrator's website.
What will this cost?
In exchange for LegaFi's services as discussed above, LegaFi will charge 40% of any recovery owed to the claimant as attorneys' fees. This is a contingency fee, which means if LegaFi does not recover any funds on an qualifying claimant's behalf, they do not owe any money. Claimants will not be responsible for any costs of the litigation from their portion of any monetary benefits. Simply put, if LegaFi does not get the qualifying claimant any funds, they do not owe anything, but if LegaFi is successful in claiming a portion of this settlement on behalf of the claimant, then they owe LegaFi 40% of that amount.
How much money could a claimant potentially receive and when?
The amount paid from the settlement fund to qualifying claimants is based on the claimant's actual or estimated interchange fees attributable to Visa or Mastercard transactions (approximately 1% of the individual or company's sales) from Jan. 1, 2004, through Jan. 25, 2019. The amount of money each valid claimant will receive from the settlement fund depends on the money available to pay all claims, the total dollar value of the valid claims, the cost of administration, taxes, attorneys' fees and costs, and class incentive awards. The class administrator will provide an estimate of the claimant's total value of interchange fees, which will be used to determine actual damages. The claimant would then be entitled to a pro-rata share of the settlement fund based on their actual damages. There is also a mechanism to challenge the damage determination, should that be necessary.
The claims period is expected to open before the end of 2023. Once the claims period closes and the claims administrator knows the number of claimants, then the pro-ratacalculation for distribution can be made.